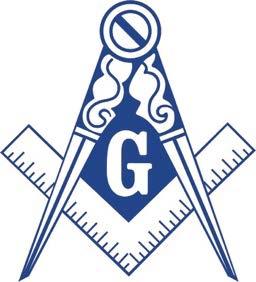 January through March 2022
200 Center Road • Easton, CT 06612 • 203-445-9186
Worshipful Master Eric S. Farrell
esf1718@gmail.com
---
4/10/2022 Public Event
Lodge will be open to the public for the purpose of taking in Donations for
the people of Ukraine. This is not a Lodge event but the presence of a few
Brothers would be nice. 3:00-5:00pm
4/13/2022 April Stated Communication.
Dinner at 6:30, Gavel Down at 7:30, Education: Masonic Jeopardy
Fun Night, Come dressed as your 17 year old self.
4/30/2022 Lodge Clean up day
9:00am-12:00pm, Lunch to follow.
5/11/2022 May Stated Communication
6:30 Dinner, Gavel Down 7:30, Education: Effective Communication
Formation of Easton Town Party Committee.
6/8/2022 June Stated Communication
6:30 Dinner, Gavel Down at 7:30, Pin Presentation 2020-2022 anniversaries
We will be finalizing much business in anticipation of going Dim.
6/18/2022 Lodge Picnic "Grillfest" and Game Day
1:00pm BBQ, Lawn Games and Fellowship, Families Welcome.
6/22/2022 Mastor Mason Degree
Please inform the WM of your availability ASAP.
Summer Months will be Fellowship only
Casual Dress, Informal Discussions, No Business.
Second Wednesday of each Month 7:00-8:30pm.