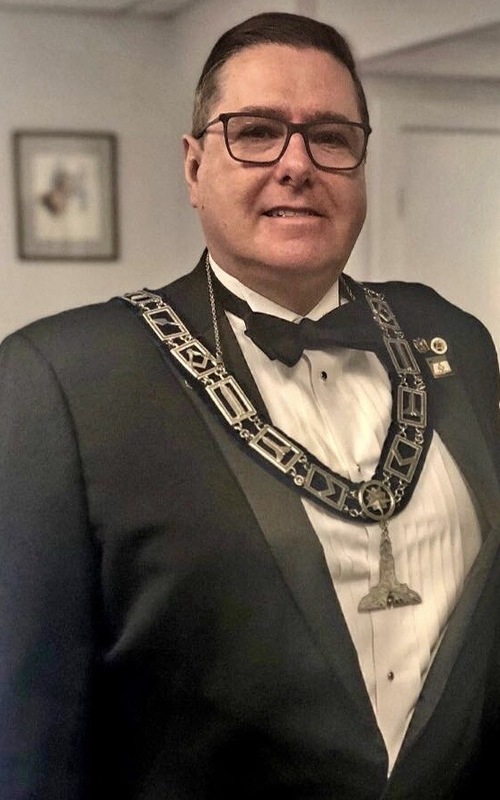 Greetings Brethren,
Thank you for giving me the good fortune of becoming Worshipful Master of one of the best, if not the best, Lodges in the state. I will do my best to live up to the confidence you have shown in me. I can assure you, I am supported this year by a very capable and talented line of Officers.
Washington Lodge 70 has been blessed with an active and stable membership and we are sometimes the envy of Brethren visiting from other Lodges who comment on our turnout for even basic business Stated Communications. Brethren, we cannot afford to rest on our laurels and we must endeavor always to make membership in our Lodge an exceptional experience. We must emphasize tolerance and brotherly love always, and be open to new ideas while preserving our time honored traditions.
Moving forward this year, we will need innovation and effort in regards to attracting good men to our Lodge, and in keeping the members we have active, so that both can have the most rewarding Masonic experience possible. Each Brother may desire to emphasize different aspects open to us through Masonry, whether it be ritual, charitable endeavors, fellowship, moral improvement, self improvement, esoteric or philosophical learning, or historical study. We need to be able to support all of these. Mentorship will be an important component in inspiring and supporting our newer Brethren in continuing their Masonic journey. I enjoy and am a proponent of the seminars and educational activities available through Grand Lodge and encourage all Brothers to consider attending these.
The efforts of the Almoners have become central in developing our approach in Brother to Brother support as well as in supporting our Lodge widows. Nothing we do is more Masonic and we can build upon this in the coming year.
Complementary to supporting our Brethren will be the inclusion of spouses and families in family friendly events, good opportunities for fellowship, and events acknowledging the cultures and interests found within our membership. Let's also do our best to reconnect with Brothers we have not heard from for some time.
Finally, let's acknowledge and continue to support the amazing work done by the W.M.B.A. and those Brothers who volunteer their time, resources and skills to provide maintenance and improvements. We see many improvements happening with our Lodge building and it's a place we can all be proud of.
Thank you for your support as we move into 2020.
Fraternally,
Mark Thomas Keenan, Worshipful Master, 2020