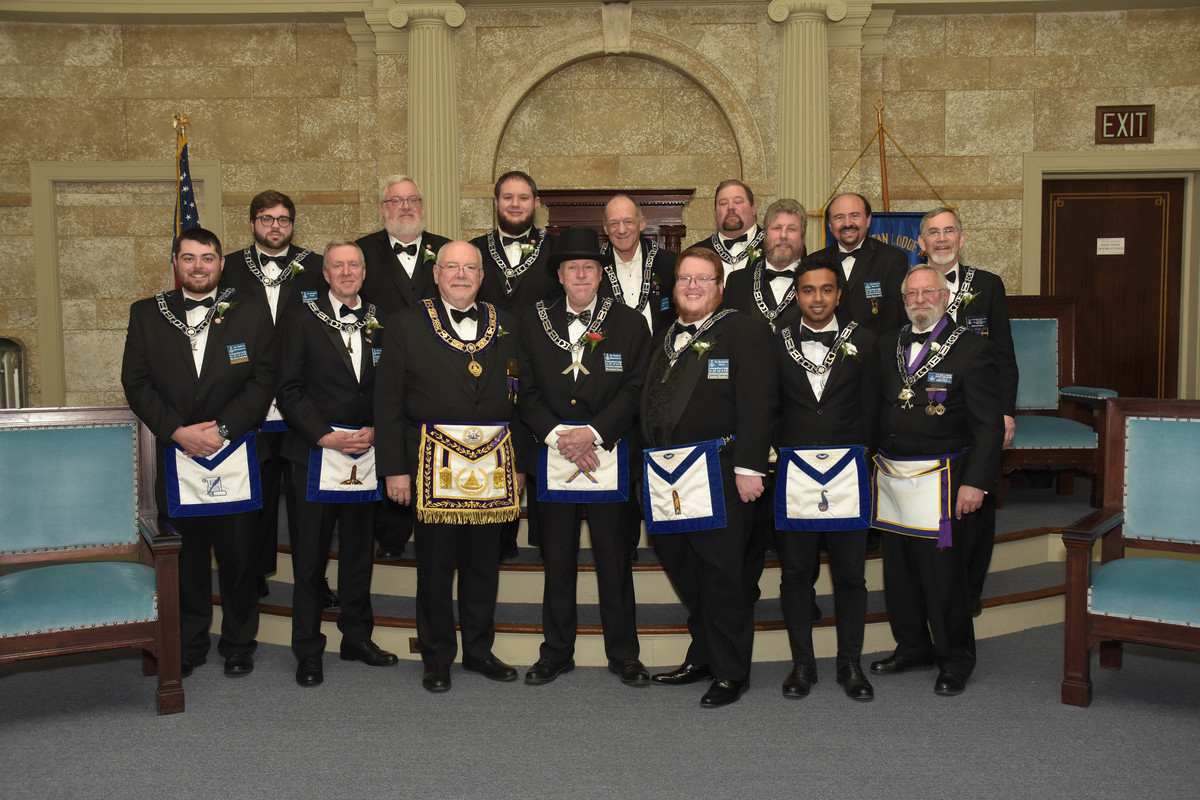 Welcome to Cosmopolitan No. 125 in New Haven, CT
Greetings Brothers and Friends!
For over 100 years Cosmopolitan Lodge has been meeting in New Haven to help bring the light of Masonry to new generations of good men, helping them to shine even brighter by our craft. We pride ourselves on the welcoming nature of our lodge, the knowledge and wisdom of our members and the diverse nature of our membership. Our Lodge has strong traditions, some new and many long standing and we strive to make sure that tradition not only informs our actions but also provides a spring from which to bound to even more fantastic heights in the future. On behalf of all the brethren of Cosmopolitan Lodge, I hope to meet you on the level.
We meet on 1st and 3rd Wednesdays at 7:30 in the Masonic Temple, 285 Whitney Avenue, New Haven, CT 06511.
Welcome to New Haven, Connecticut USA! Freemasons have been citizens of New Haven and the surrounding towns for 265 years. Most of our members live and work in the area and we are proud of our City. If you're a FreeMason and plan to be in town, we'd love to welcome you to our lodge. New Haven has excellent museums, shows, parks and Long Island Sound shore line. Shopping and food are tops on the list. Want to know more about New Haven? Click Here!
Welcome to our website. Cosmopolitan Lodge 125 is a Masonic Lodge in New Haven, Connecticut. The information on this website is meant to inform our members and the public of what is currently happening around our Lodge and the Grand Lodge of Connecticut. Freemasonry is an organization of men who are interested in self improvement, service to our community and the well being of our fellow brothers and their families. Our Lodge dates back to the time of the founding of our nation and we try to live our lives by the traditions and ideals of our fraternity. We welcome inquiries to our Lodge and Freemasonry in general. Our fraternity is world wide and spans ethnic, religious and political beliefs by welcoming all good men who show an interest in learning and living the ancient teachings. These teachings include a belief in a supreme being, a commitment to good citizenship, moral living and a desire to be a better person.
Want to know more about our history in New Haven? See our "Lodge History" page.
Connecticut Freemasons: Making a difference, here in New Haven, our state, our country, and around the world.