Welcome to Somerset - St. James No. 34!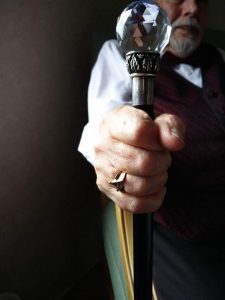 This is the official website for our Lodge. You will find a great deal of information about this lodge as you toggle through our pages. The Grand Lodge of Connecticut was chartered in 1789, and we recieved our charter a few years later. While many members are from Norwich, Uncasville, Ledyard, New London, and nearby towns, we have members throughout Central Connecticut and across a variety of locations.As are all Masons, we are dedicated to making our communities better places for our neighbors in need. Our charitable contributions include the local Food Pantry, College Scholarships, Masonic Foundation, and many other worthy causes.
The histories of St. James Lodge No. 23 and Somerset Lodge No. 34 are so intertwined as to be almost one. The original St. James Lodge, chartered in 1793, was located in Preston City. The tavern in which the meetings were held is known as the North West Corner House located on North West Corner Road in Preston City. On July 18, 1963, members celebrated the 170th anniversary of St. James Lodge at this location.
Members of St. James Lodge were instrumental in the formation of Somerset Lodge with some even becoming members of this new Lodge. Indeed, Asa Spaulding of St. James Lodge was the first Worshipful Master of Somerset Lodge. As a result of the anti-Masonic revolution which began in 1826, Somerset Lodge gave up its charter in 1838 and regained its charter in 1845. St. James Lodge, still located in Preston, gave up its charter in 1846. In 1872, a petition was presented by Somerset Lodge to form a new Lodge in Norwich. The original charter of St. James Lodge No. 23 was requested from the Grand Lodge of Connecticut and was granted, this time, with some members of Somerset Lodge joining St. James Lodge. During the present era, many lodges have found that they do not have sufficient membership to sustain an active Lodge. Thus, Somerset Lodge and St. James Lodge, finding themselves in the same predicament, decided it would be best to merge. Consequently, a charter was issued to Somerset-St. James Lodge No. 34 in Norwich, CT on January 1, 1999.
As a result of actions by the City of Norwich with the Mohegan Tribe, the bodies meeting in the Norwich Masonic Temple were obliged to vacate those premises in the year 2000. Interestingly, Somerset-St. James Lodge relocated back to Preston just a few miles from where its origin and history began.
We are located at 15 Shetucket Turnpike in Preston CT 06365
The Brothers of Somerset-St. James Lodge meet @ 7:30pm on the First and Third Wednesdays monthly, except July and August. On behalf of WM Frank Saviano and the officers and brethren of Somerset-St. James #34, please visit. If you are not yet a Mason, also feel free to stop by and we would be happy to let you know what its all about!
Check us out on Facebook!