Download a copy of the 2023 Trestle Board here!
Are you trying to view on your phone and it's looking stretched? Turn your phone sideways for better viewing!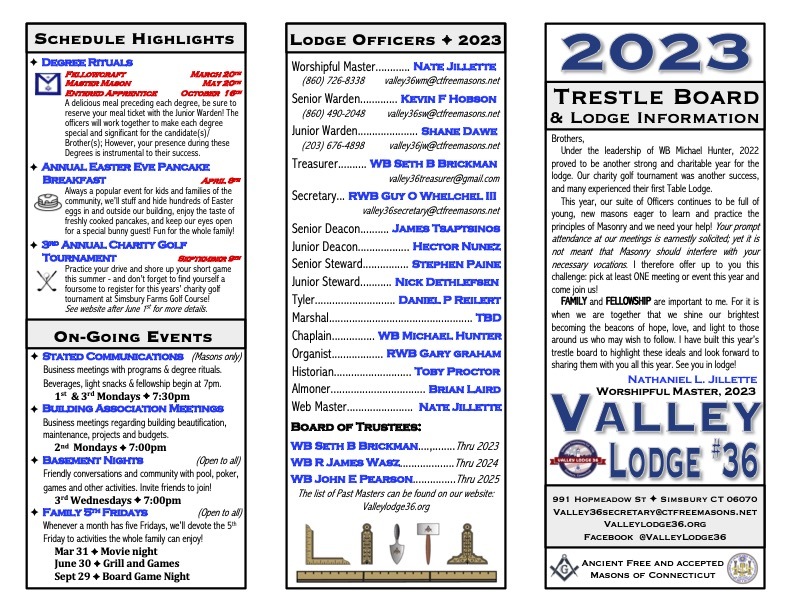 *All events, dates, and time are subject to change. Check the home page for "upcoming events" and/or view the Calendar tab for a Google Calendar of all updated events!