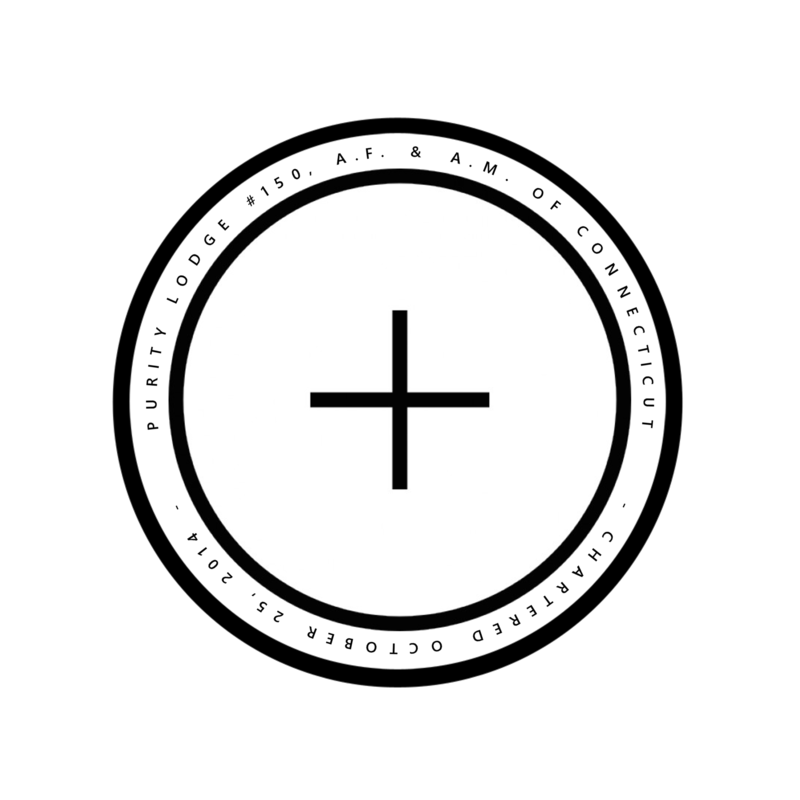 Welcome to Purity No. 150!
Chartered in 2014, Purity Lodge #150 is one of the newest lodges in Connecticut. The ten charter members set out to start a lodge that focused heavily on various Masonic traditions, family involvement, charitable endeavors, education and the creation of our own unique, personal experience. Our growth has been intentionally slow and steady over the years with the introduction of a number of new Brothers to the Craft. We are a close group who strive to learn all we can, grow as individuals, and put Masonry to work in our daily lives.
Purity Lodge #150 meets on the third Wednesday of the month at 7:00 PM at 45 Clara Drive in Mystic, CT. Brothers generally gather around 6:30 PM and meetings last for approximately one hour. Meetings often involve a modest amount of business with the remainder of the time spent on general discussions, Masonic education, and strategic planning. All Brothers are welcome to attend. We hope to have you with us in the near future. Please direct any inquiries to Jacob Covey, our Communciation Coordinator or Jon Wilson, Lodge Secretary.