A list of the official communications from the Worshipful Master of Frederick Franklin Lodge No. 14. An archive is listed below the most recent communication.
Worshipful Master Judemayer Medena
SCHOLARSHIP DEADLINE IS JULY 30TH
Scholarships are being offered to all members, Their children or grandchildren attending a university, college, or Trade school simply by downloading and filling out the the application and returning it
Brothers
I am happy to hear that everyone had a great time at the Range Day and we all enjoyed some great fellowship. This event could not have been a success without all of you coming out to participate.
A Big thank you to Brother Justin for putting together an excellent day at the range. Fourteen brothers enjoyed the beautiful weather, a picnic lunch, and the venue.
We had an amazing variety of pistols and rifles. From .22lr to .50AE and one really fast M16.
I can only hope we turn this from a one off range day event into an annual event.
I also want to thank all the brothers that supported Brother Marlon at his Master Mason Degree on the 16th. A special thanks to the brothers that stepped in to fill the chairs positions left open due to testing positive for Covid.


Worshipful Master Jude "testing" out a .50 Caliber Desert Eagle

Congratulations to Brother Marlon Zakuri on being raised to the sublime degree of Master Mason on July 16th, 2022

Marlon Zakuri, Worshipful Master Hiram Morales of Unity#148, Joshua Roberts, Darryl Goucher, and John Marshal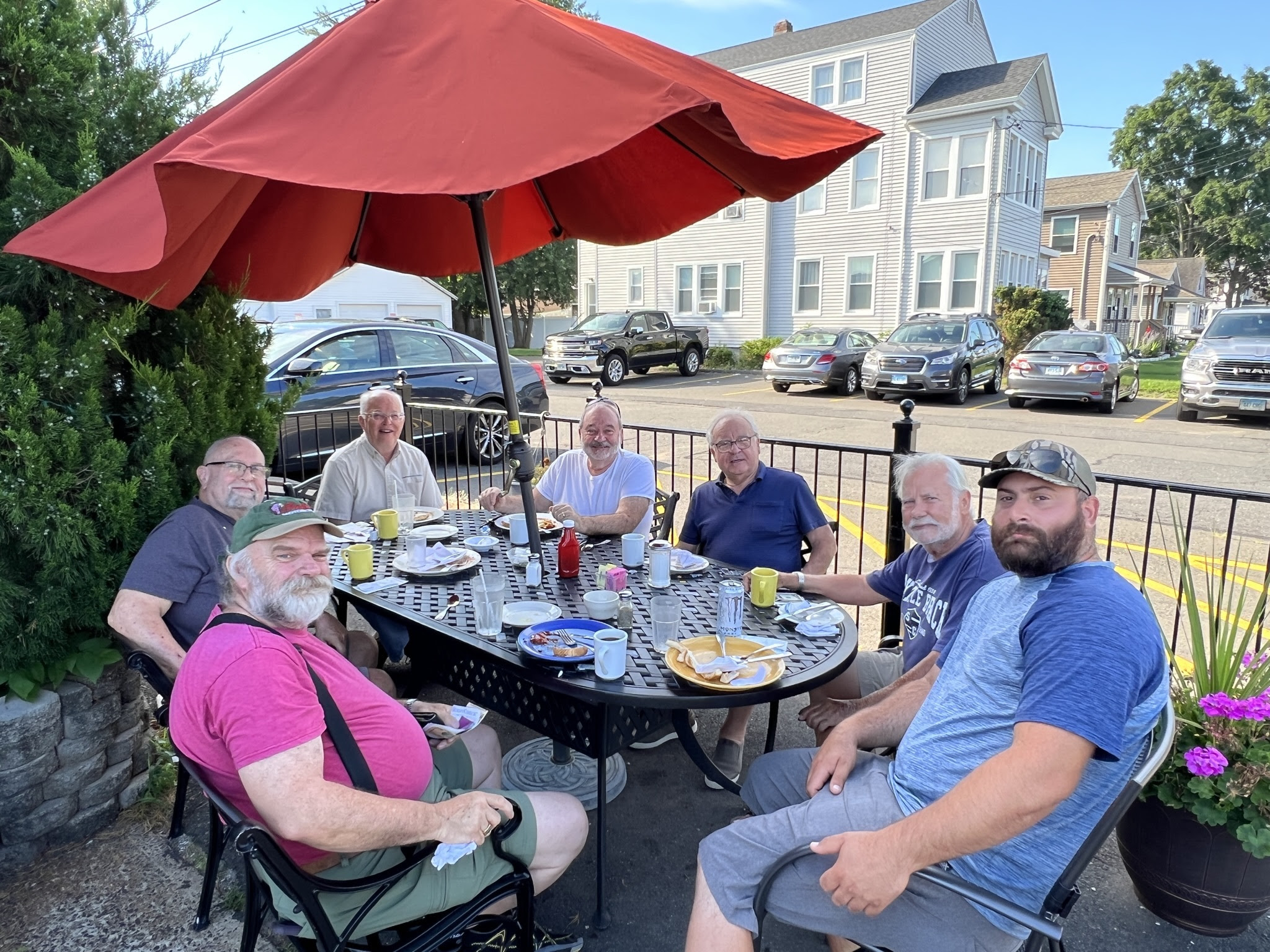 Fellowship Breakfast
Beautiful Morning and great company
Bruce, Mark,Wayne Jay, Chet, Collin, Justin
The Worshipful Master wants to wish all our brothers having birthdays in August a Very

Happy Birthday



Charles Brennan 8/20/1938 84
Richard Corey 8/6/1956 66
Frank Dlugoleski 8/15/1951 71
Daniel Levine 8/30/1988 34
John Rossi 8/9/1977 45
Charles Taetsch 8/21/1948 74
Upcoming events
August 23rd
Lodge Picnic / BBQ


Bring you family, lawn chair and a side dish to share.
Burgers, dogs, condiments, and cold drinks will be provided will be provided.
Have something you want cooked, give it to the grill master to prepare for you.
Sept 13th Return to Labor
Let's start the second half with a full house and get ready for a busy fall session
Sept 27th
EA Degree / Inspection Night
There is one candidate waiting for his initiation into Masonry.
October 11th Business Meeting

October 22nd Pumpkin Festival Haunted House and Fritter booth

October 25th To Be Announced

Nov 8th
Step Up night &
FC Degree
Brother Dan Levine in the East
Nov 22nd Table Lodge @ the Lodge
Dec 13th
To Be Announced
Dec 17th MM Degree by Past Masters
10 :30 start, lunch break, Tragedy
Dec 27th
Holiday Fellowship
Know of any brother in need? A Brother's passing? Event you want to share? Pictures?
Share it with your brothers here
---
February 2022
March 2022
April 2022
May 2022
June 2022
July 2022